Sydney Diwali 2022 Celebrations!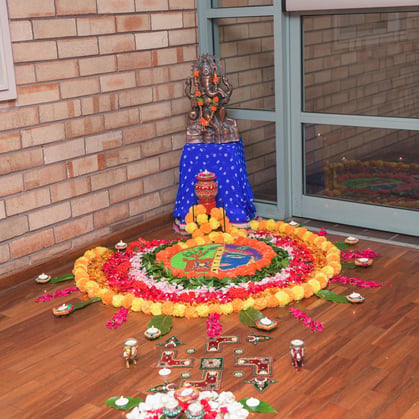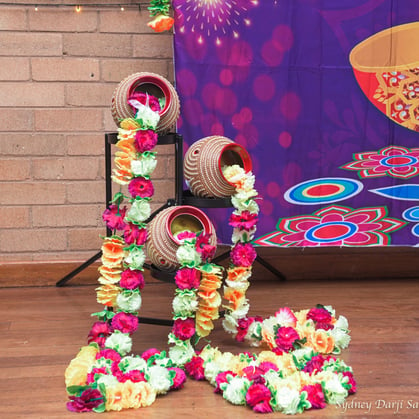 The Darji community in Sydney came together in an extraordinary display of unity and celebration during Diwali 2022, an event that will be etched in the memory of attendees for years to come. On the 12th of November, 2022, the Quakers Hill Community Hall in Western Sydney was transformed into a vibrant and joyful hub, welcoming over 100 enthusiastic members of the community to partake in this grand celebration of lights, family, and togetherness.
As the sun dipped below the horizon, the hall lit up with the warmth of both tradition and camaraderie. Families, friends, and neighbors gathered, forging deeper connections and realizing their shared bonds within the Darji community. The air was filled with the laughter of children and the conversations of adults, as attendees rekindled old friendships and built new ones.
The night sparkled with the radiance of Diwali, as children reveled in the exhilarating bursts of firecrackers, their faces illuminated with delight. A charming backdrop photo booth, adorned with festive decorations, awaited families, offering them the opportunity to capture cherished moments together, skillfully framed by a dedicated photographer.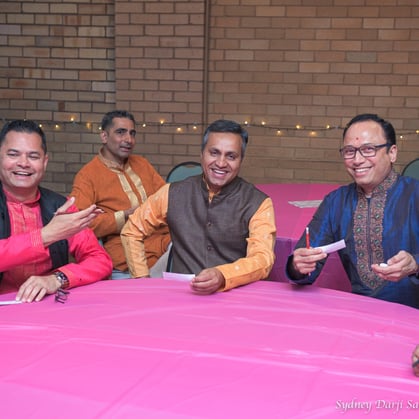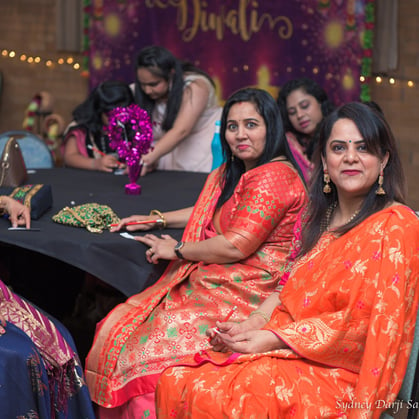 The stage came alive with a kaleidoscope of talents from within the community. Dancers gracefully moved to the rhythm of traditional and contemporary beats, while charismatic members showcased their vocal prowess in spirited karaoke sessions. The ever-energetic Anchor, Archana ben, guided the evening's proceedings with her infectious enthusiasm, engaging everyone in an array of entertaining games that brought laughter and fun to the forefront.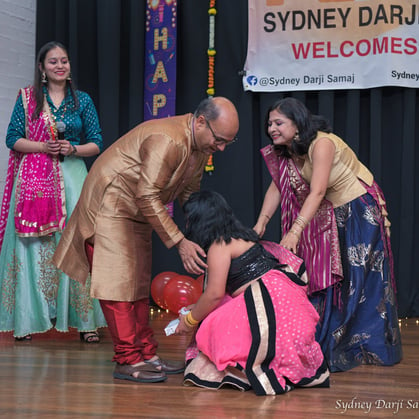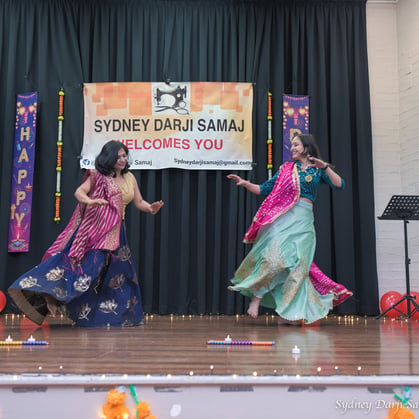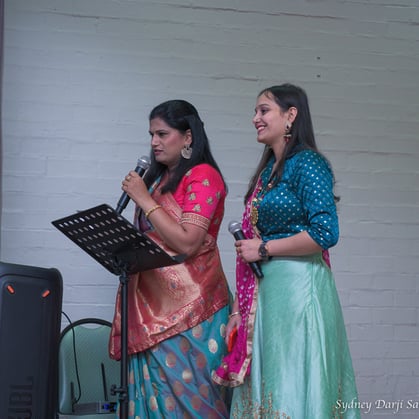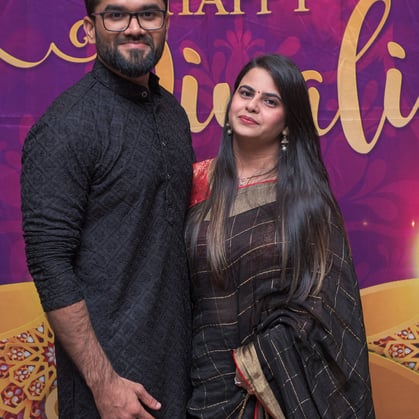 Aesthetic beauty adorned the venue, thanks to the intricate rangoli designs and tasteful decorations lovingly crafted by dedicated volunteers. The ambiance was a testament to the collective effort and creativity of the community.
As the night progressed, the aromas of a sumptuous dinner wafted through the hall, enticing everyone to savor the flavors of a feast fit for the occasion. Energized by the delicious meal, the attendees transformed the floor into a lively dance arena, their feet moving to the infectious tunes of Garba, a dance form that embodies the spirit of unity and devotion.
The event encapsulated the essence of Diwali, not merely as a festival of lights, but as a festival of community, culture, and shared joy. It was a celebration that transcended generations, fostering a sense of belonging and reinforcing the bonds that make the Darji community in Sydney a closely-knit family.
Diwali 2022 at Quakers Hill Community Hall was more than an event; it was a radiant tapestry of traditions, talents, and togetherness, illuminating the path forward for the Darji community in Sydney with the light of unity and joy.
Watch celebration highlights on our social media channels: